Product Details
☑ A1300ml Glass pot, with a Bamboo lid.
☑ A Bamboo Stove
☑ A tea candle
☑ 3 Capuli Single Packs 
Our beautiful Capuli Pot Set is perfect to bring a group of family and friends together around the table. Spiced fruit drinks have brought families and friends together for centuries around the world. From American Mulled Cider to Mexican Ponche to Easter European Kompot, to Scandinavian Glogg, there is a whole array of organic craft drinks that we, at Capuli, want to celebrate and share with you!
Reviews and Testimonials
Customer Reviews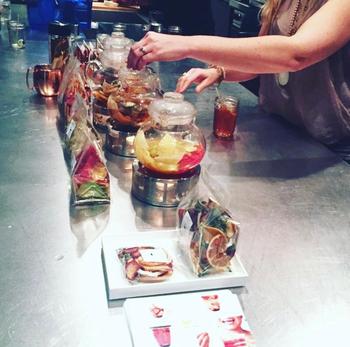 10/06/2019
Delicious, refreshing, and healthy
I've attended events where Capuli was provided and I've supplied it at dinner parties. I love it and everyone I know loves it. I highly recommend Capuli.
Thank you, Fil! We look forward to see you at more dinner parties with Capuli soon! :)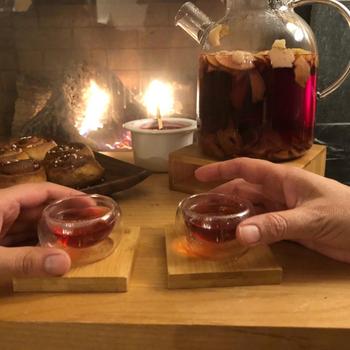 10/02/2019
A delicious and unique drink, perfect for lazy afternoons!
The Capuli infusions are delicious and beautiful. For me, they are the perfect companion for those lazy afternoons when I'm curled up with a book on my comfy couch. :) I've also shared Capuli drinks with my family and they love the tea kettle and the candle. The way that the candle lights up the colorful infused water and fruit is especially beautiful. 5 out of 5 stars! Highly recommended!!
We are so happy that you love them! Thank you :D
12/11/2019
Nicest Christmas present
Flawless, order arrived on time, easy to order, neat payment process, beautiful product, very tasty infusion.
Julia L.
United States
12/08/2019
Love the pot and stove!
I'm a huge fan of the single packs and have been eyeing the pot for quite some time-so glad I finally got one! Great to have for a lazy Sunday while knocking off to-dos around the apt. Plan to also have it for brunch with friends and take it the next time I go to a cabin with friends :)
Barbara O.
United States